Return of Form 6
Form 6 Children Return
For many weeks, the sounds around Belhaven Hill were those of the seagulls and the tractor busily mowing the pitches, eagerly anticipating the return of the children.
Finally, on Monday 22nd February, the walls of Belhaven once again resounded with the excitable voices and laughter of Form 6.
They brought with them the much-needed sunshine and warmth of spring,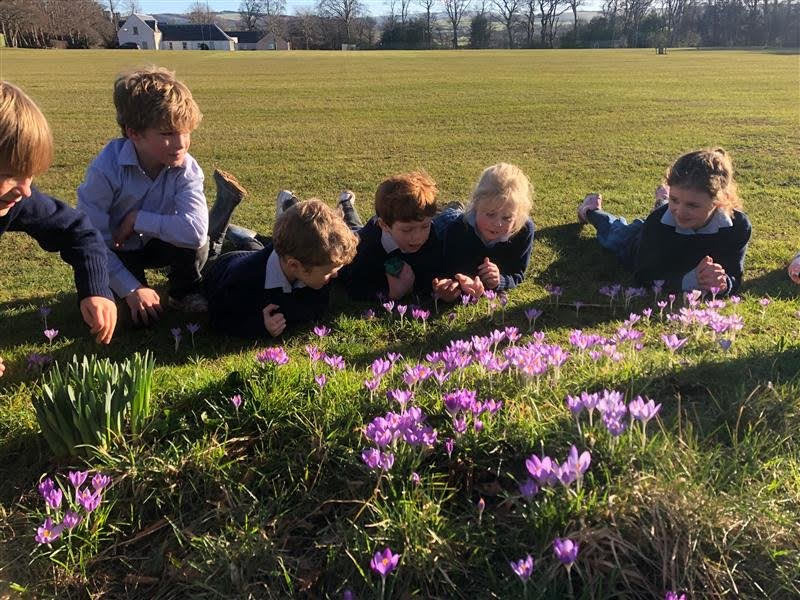 which enabled some 'al fresco' dining,
a beach clean
and plenty of outdoor den building.
The Belhaven dogs were also elated by their arrival having missed their attention and cuddles!
Although Form 6 have enjoyed being the most senior pupils in the school for a little while, they are even more excited to welcome back the rest of school on Monday 15th March, as are we all!