Boys' Rugby: 1st v St. Mary's
Belhaven arrived in Melrose on a bright and clear day. Ideal conditions for rugby and Belhaven did not waste them. James opened the scoring in the first minute with a solo score which he quickly followed up with two more scores in the first 8 minutes of play. After this, the team started to click even more with a fine team move finished off well by Hugo. Belhaven were attacking well but defending even more resolutely and this saw them go in at half time with a healthy lead.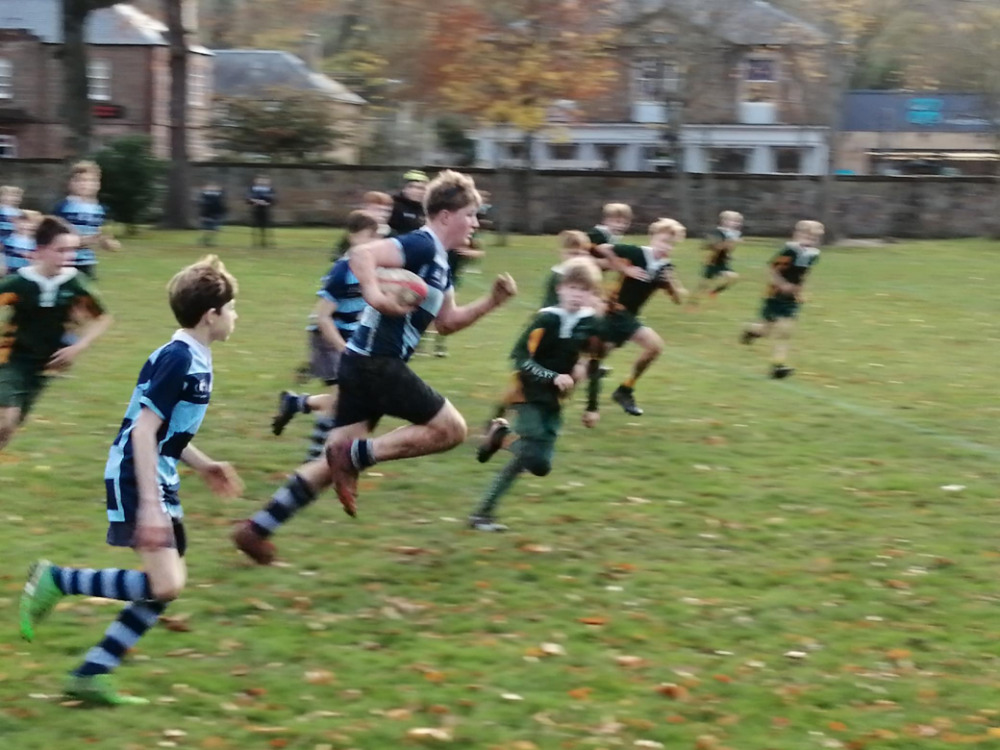 Half time score: Belhaven 13 – 0 St. Mary's
The second half started much like the first with St. Mary's playing some nice phases but without breaking down Belhaven's defence. After some nice passing into space, Pedro sliced through for the next try. The support running remained good throughout the day and when Duncan powered through, Hugo was on his shoulder for a short pass sending him under the posts. Ted was the next Belhaven player to make an effective break with a nice offload to Luis who had plenty of work to do. He met the challenge though, and dotted the ball down for a try. To their massive credit St. Mary's did not stop and scored a nice try in the corner themselves. Belhaven came back with the next score by James performing a mazy run to go in out wide. The last try came from the forwards as, after a strong run from Henry, Josh went over for the last score of the day.
Final score: Belhaven 32 – 3 St. Mary's
Player of the match: Beetle
Coach's summary: In a game which could have seen Belhaven switch off and look for easy routes to victory they did the opposite. They took the challenge of producing a strong defence and met it. The usual great offloading game was evident in attack but tackles, which were being missed against Ardvreck, were now being made. This was another strong performance from the first team and pleasingly showed further progress. It is clear this team can get even better and should continue to pursue that excellent performance for the rest of the season.