Planting Trees and Christmas Wreaths
The Christmas preparations are very much underway in the Pre-Prep with many drama and singing rehearsals for their nativity. It finally feels right to be singing Christmas Carols as we look ahead to our end of term party and Carols-round-the-tree, to which all our parents are very welcome!
Last Friday we all went up to Castleton Farm, North Berwick, to start planting our Centenary Wood. Each child planted a sapling which included a mixture of Beech, Oak, Silver Birch, Crab Apple and Aspen, on a beautiful plot of land kindly donated by the McNicol family. Read more about the Belhaven Centenary Woodland and our 'Tree per Child' initiative.
Form 6
In Literacy we have been focusing on poetry and rhyme over the past fortnight. They produced some brilliant poems with a Christmas theme.
In Maths, we have continued to work on addition and subtraction using our knowledge of number bonds to add and subtract 2-digit numbers crossing over the hundreds. We have also started to recap money, looking at converting pence to pounds.
The children are working on a Christmas poem in Drama, which they will share at our Carol evening.
Form 7
Form 7 have been working on money in Maths recently. We have been developing our knowledge of coin recognition and practising our counting by 2s, 5s and 10s, which helps us to add up different values of money. We have started to work on giving the correct change back by relying on our number bonds to 20 to help us.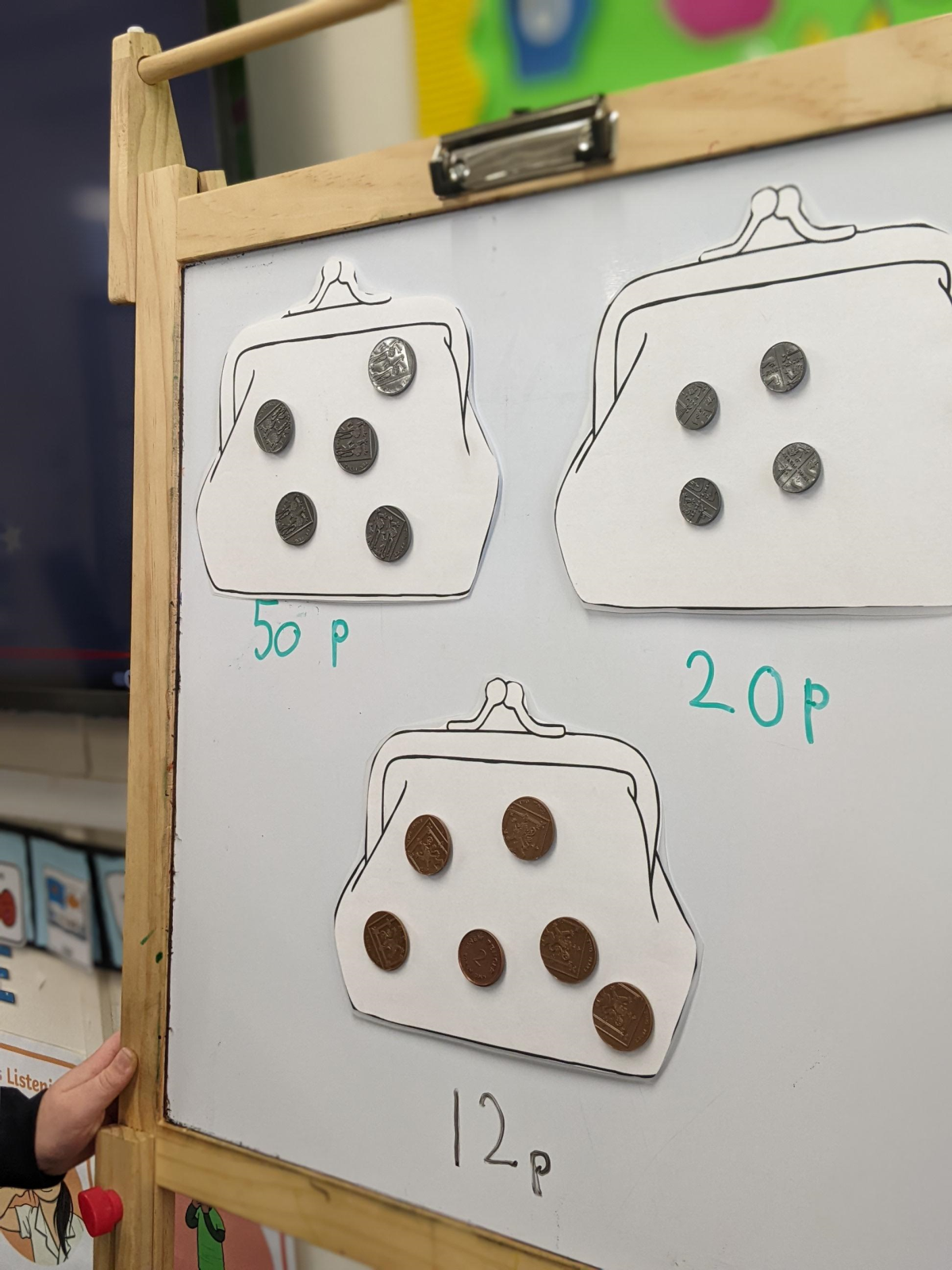 In writing, the children have used the game 'Guess who?' as inspiration for describing famous children's books and TV characters using as much detail as possible without mentioning the character's name.
The Form 7s have been working together with the Form 8s to learn some Scottish dances in time for Christmas and have been getting better and better with each practice. It seems the current favourite is the Virginia Reel!
Form 8
The children in Form 8 have continued to develop their phonics knowledge and are now building words and writing sentences. We even managed to write a list of animals that we would invite to Old Macdonald's birthday party.
We also enjoyed a Scottish food tasting for St. Andrew's Day. They took notes on what they had tasted and then wrote about it using adjectives. The favourite food was definitely the tablet! It was described as 'sugary', 'tasty' and 'squidgy'.
In numeracy, the children have been working on number bonds and finding different strategies to get to their answer. We have been working as a whole class as well as small groups to share ideas.
We really enjoyed learning about Scottish inventors and coming up with our own creations. We had televisions that don't need to be plugged in, interesting robots and collapsible houses.