Pre-Prep: Summer Celebrations!
A busy and jubilant start to the Summer Term as the Pre-Prep children have enjoyed celebrating the King's Coronation and Belhaven's 100th birthday; taking part in the 'Big Help Out' and preparing for their upcoming Pre-Prep Concert on 19th May. To add to the excitement, the children have welcomed new friends into their classes for this term and September; a new teacher, Miss Birrell, who joins us as maternity cover for Mrs. Semple; and some owls, caterpillars and polar explorers! Read on!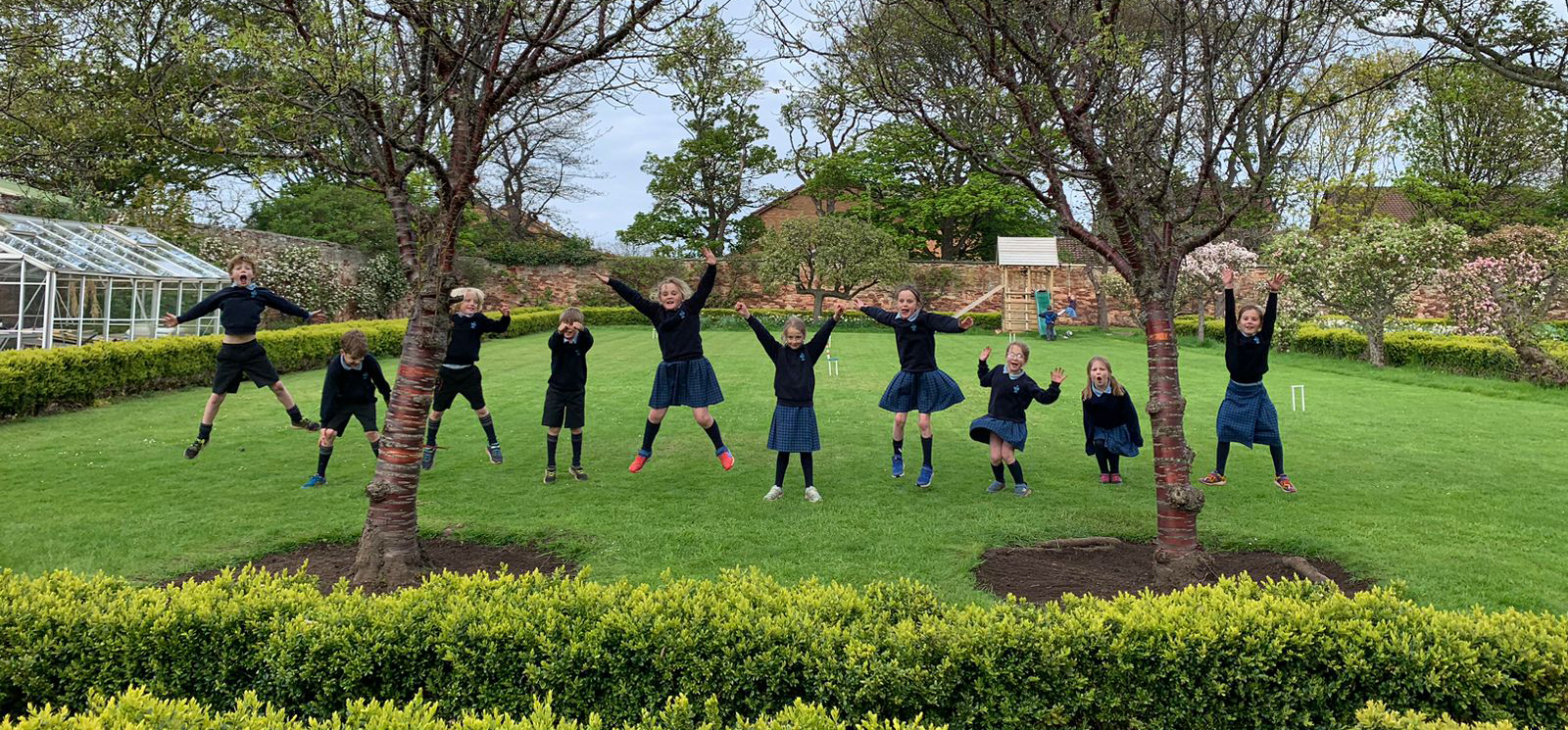 Form 6
This term we have been continuing our Polar Explorers topic. We have been looking at Captain Scott, Sir Ernest Shackleton and Mollie Hughes. We were very lucky to have Mollie come to school and talk to us all about summiting Everest twice and skiing solo to the South Pole. A very inspirational lady!
In science we have been looking at friction and air resistance by testing toy cars on different surfaces and dropping parachutes from the balcony in the sports hall. We have continued to look at forces by using magnets and testing which metals are magnetic. The children particularly enjoyed using iron filings to see the magnetic field.
In numeracy, we have been focusing on 3-, 4- and 8-times tables and using these facts to help with division and multiplication. We have been learning the importance of patience and perseverance when problem solving.
The children have been working towards writing a newspaper article in literacy – looking at their features and how they differ from other pieces of writing. We have been writing using speech marks, using the past tense and writing using more formal language.
Music lessons have seen Form 6 preparing for their concert next week when the whole Pre-Prep will display what they have been learning throughout the year. There will be recorders, violins, the piano and plenty of wonderful singing.
At the concert there will be the Art Exhibition where the children's work will be on show, but there will also be a short collaboration from the music, art and drama departments. The children have created a story with Mrs McGrath the using shadow puppets and instruments that they made with Mrs Haddon in DT.
Mrs Johnstone
Form 7
What a lovely start to the summer term it has been. It has been a pleasure getting to know the children and learning all about life at Belhaven!
In English, we have been learning about the key features of a character description. We're listened to some great stories to give us some inspiration, such as The Gruffalo, On the Way Home and Giraffes Can't Dance. The children have worked incredibly hard to improve their independence when writing and have been able to produce some wonderful work so far. We are continuing to read daily, and we are trying hard to use our knowledge of phonics as well as red words to read trickier texts.
In maths, we have been recapping place value and looking at different ways to represent whole numbers. This week, we have started learning how to count in 3s. The children have enjoyed making groups of 3 using twigs, daisies and classroom objects.
This term, we will be focussing on Animals Including Humans during our Science lessons so the children were delighted to receive a delivery of caterpillars earlier this month. Observing their growth has been incredibly interesting and the children are delighted that we now have six chrysalises which are on their way to becoming butterflies.
In our topic lessons, we will focus on two significant conservationists, Jane Goodall and David Attenborough, and will learn about the important work they do to protect our planet and the animals who live here.
Miss Birrell
Form 8
Form 8 have settled back in to the school year very quickly. In numeracy we have been counting in 2s and 5s. We have also been learning about position and direction, we have particularly enjoyed consolidating our learning by doing the Cha Cha Slide!
We continue to work on phonics and reading every day. Once a week we will have the opportunity to write about anything we want to during a free-writing slot. We will also be learning about writing imaginative stories and how to describe a character and setting.
Along with Form 7 we are now learning basic ballet positions and how to move safely between them. We will practise these with music and when we can, dance outside.
Mrs Gibson